Paintball Rules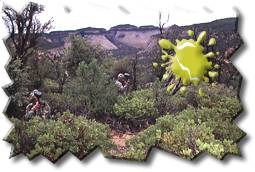 Paintball is a fun and exciting activity, but it can also be dangerous. All players are required to obey the following rules. Failure to do so will result in immediate expulsion from the game. Two rule infractions will result in loss of paintball privileges for the remainder of the guest's stay.
1) Paintball is available for all guests age 8 and older who are willing to sign a consent and release or have parental consent.
2) Protective facemask must be worn at all times while in the paintball arena. Failure to do so will result in immediate dismissal from the game.
3) Instructors will explain safety guidelines for paintball gun use. Failure to follow these rules will result in dismissal.
4) Upon being hit, players are required to exit game holding gun above head.
5) Absolutely no firing gun after cease-fire has been called by instructor.